David Baker
10 Jul, 2017
CISSP Training what I need to know and how to prepare
What is CISSP?
Certified Information Systems Security Professional is an Information Security certification developed by the ISC. Obtaining this certification equips you to deal with and protect your organisation from sophisticated security breaches. CISSP is a globally recognised and respected form of security certification.
This certification procedure is useful for anyone in the IT sector, however, it is especially beneficial for the following professions:
| | |
| --- | --- |
| Security Consultant | Security Analyst |
| Security Manager | Security Systems Engineer |
| Security Auditor | Security Architect |
| IT Director | Chief Information Security Officer |
| Director of Security | Network Architect |
As of April 2015, the CISSP certification comprises of 8 major domains and the purpose of the examination is to assess a candidate's competency in each of these areas.
Security and Risk Management.
Asset Security.
Security Engineering.
Communications and Network Security.
Identity and Access Management.
Security Assessment and Testing.
Security Operations.
Software Development Security.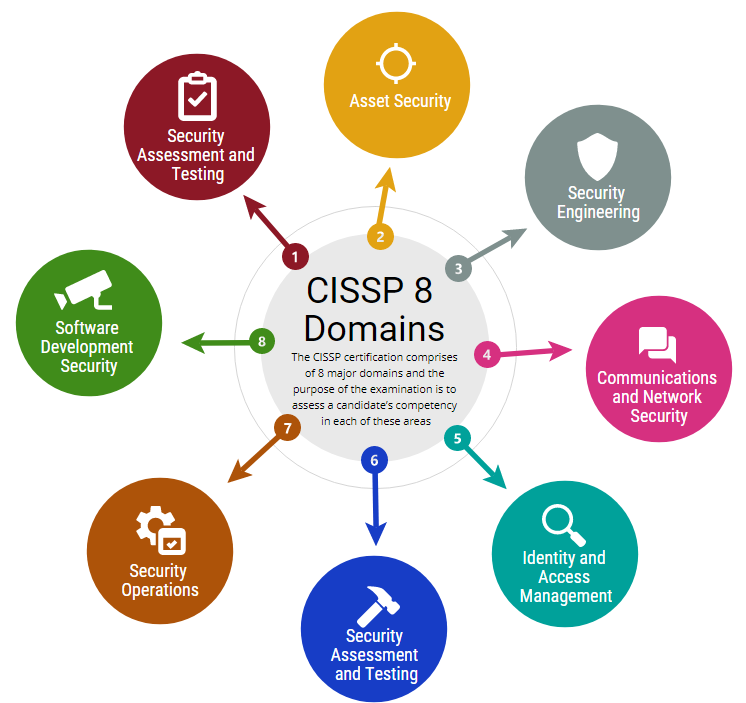 How do I obtain the CISSP certification?
Firstly, one must meet the requirements.
Experience: You must have 5 years worth of full-time, paid, relevant experience in order to embark on this certification. The experience must be in two or more of the 8 domains, which are listed above. If you have an appropriate college-educational qualification (which lasted for 4 years) then this can reduce the experience requirement from 5 years to 4 years. The ISC website lists all of the types of education that allow for such an exemption.
Preparation: So you meet all of the requirements but the exam is looming and it's beginning to look like you have a mountain to climb in not very much time. Fear not! This is where we come in. Best PT provides a compact, concise, 5-day course to fully prepare you for the certification examination. The course covers the 8 domains in thorough detail, with all the required knowledge for the exam covered. We have over 40 locations and a multitude of dates; with expert trainers guiding you through the content. More information on the specific content of the course can be found here.
CISSP Exam Details
Take the Exam: 6 hours. 250 questions. Composting of MCQs and advanced innovating questions. Available in 8 languages and the exam also comes in one version for the visually impaired. As of 2017, the examination costs £415 GBP.
Pass the Exam: 700 correct points out of a possible 1000 forms the pass mark. (70%)
To find more information or to book a course and kick-start your journey to becoming CISSP qualified, click here.

Welcome to our New Website!
Previous Post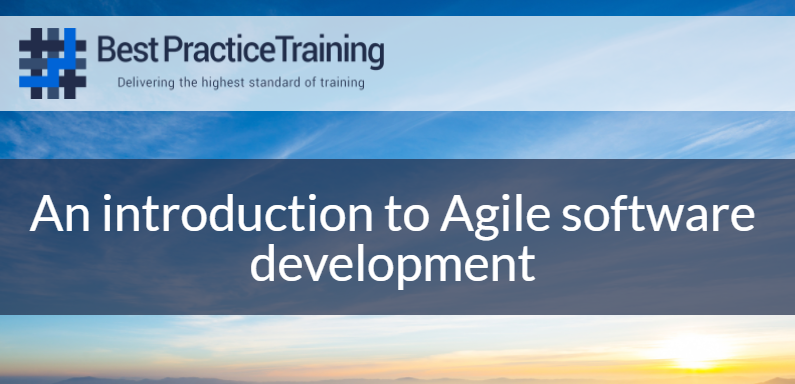 An introduction to Agile software development
Next Post